Do you love your home but wish it had just a LITTLE BIT MORE square footage? While you could go the traditional route of getting an addition, why not do a loft instead? If you have vaulted ceilings anywhere in your home, added a partial loft is completely possible. Get a new bedroom, office, game room, or library simply by repurposing the space you already have.
Here are the top 10 lofts I'm crushing on this month:
Aren't they gorgeous?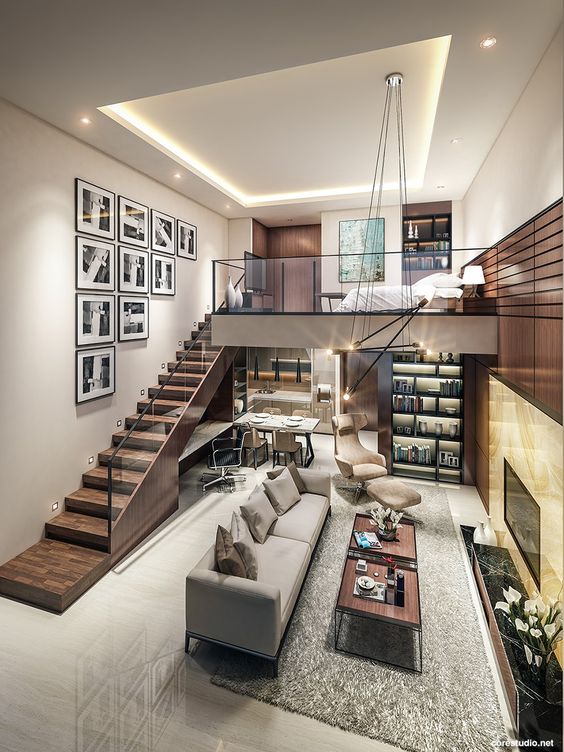 Ready to make this a reality in your home? Contact me today!
Maria Kovach is an interior designer serving the Madison, Wisconsin, area. She is based in Sun Prairie, Wisconsin, and specializes in helping busy moms beautify their homes.
Photo Sources, in order: